Rust Resistant Shipping Container Parts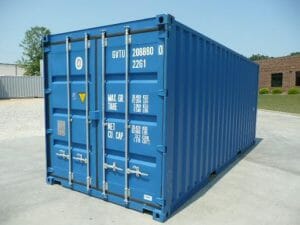 Running a business that involves shipping containers can come with a lot of obstacles. These obstacles will require a range of strong, reliable high quality shipping container products (for repair, and construction), such as shipping container repair panels, and other accessories like the ones we have in our inventory. Delta Mark has you covered when it comes to your storage and shipping container parts.
Reliable, Durable Shipping Container Parts & Accessories
Our structural steel container parts fit this description perfectly. Whether it's our shipping container man door kit, shipping container side panels, steel shipping container roof repair panels, shipping container door hinges, twist locks, or any other structural steel container part we provide the durability and strength is always there. The ISO container fittings we provide are pre-coated with an anti-rust zinc primer and are all core ten or equivalent. Our steel iso container parts will keep your cargo safely sheltered. And we'll serve your business well, bringing you a shipping container roof strength, and part strength you will not find from another supplier. See the specs of our parts below. All of our castings meet requirements of ISO 1161 for ISO Containers. They are the perfect parts for our 40 ft ISO containers, and our 20 ft ISO containers. Contact us today to make an order, and speak with one of our experts about any questions you may have. Give your business the shipping container panels, tarps, floor screws, and parts it needs.