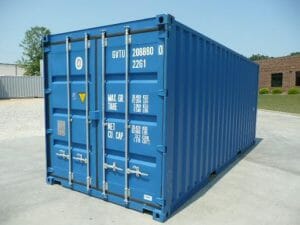 Storage & Shipping Container Decals & ISO Stickers
If you're looking for top of the line storage & shipping container decals, shipping container labels, and the right container sticker for your business, or shipping container home, you'll find that Delta Mark has what you are looking for.
We not only carry an extensive inventory of high quality calendared and cast vinyl shipping container stickers and shipping container sticker kits, but we also can custom produce virtually any decal design to perfectly outfit your shipping or storage container needs, and shipping container housing needs. We pride ourselves on providing the highest quality container decal products and cargo stickers, known for longevity, high adhesion, and (non-fading) color retention.
The shipping container logos and iso stickers that you purchase from Delta Mark will last for many years, and are able to accommodate the shipping label templates, and labeling requirements of your business. When you choose to do business with Delta Mark, we strive to ensure our products provide you value long after your purchase is made. If you are considering new decals for your storage and or shipping containers, you may also want to consider using some of our high-quality CMP Container Paint. We hope to get the chance to provide you with the same value and service we provide to our many existing customers. Feel free to contact us for more information.
Shipping Container Sticker Inventory
Request a Quote