Shipping Container Door Parts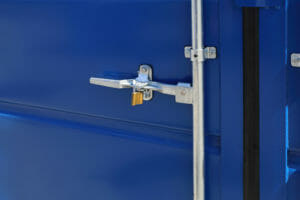 If your business uses shipping containers or cargo containers, then you know how crucial the doors are to these containers. Your container doors need to be in good condition whether your business transports its cargo on sea or land. Cargo container doors keep your cargo secure and protected. Delta Mark knows how important this is and has an extensive inventory of ISO container door hardware to make sure your container doors are always working correctly.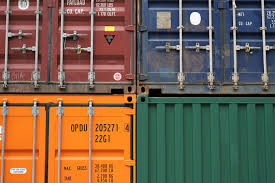 Scroll down to our detailed drawings, and specs below to see our shipping container door options to find exactly what you're looking for. All of our shipping container door hardware door hardware is constructed from galvanized steel. Call us today if you have any questions regarding our products. Also, ask us about the other shipping container door parts we offer such as our steel doors for shipping containers, storage & sea container door lock boxes and high-security locks for shipping containers.
Two images of the shipping container locks and locking gear from our inventory are pictured below. The right storage container security locks are a crucial part of any shipping container door hardware inventory, and crucial to all door hardware designed for shipping. They are easy to install, and just as reliable as the rest of our shipping container parts.