Shipping Container Rigging & Securing Equipment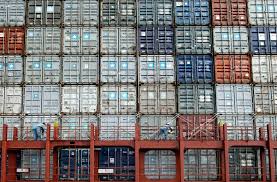 Delta Mark offers a wide variety of Marine / Rail – Lashing, Securing, and Rigging products for ISO Containers. For container securing, rigging, and lashing equipment, our inventory offers manual twist locks, semi-automatic twist locks, and other important chain lashing intermodal chassis parts for both automatic and manual container lashing. For securing cargo in containers we offer both a manual and automatic IBC along with a manual positioning cone and guide. We provide competitive pricing options along with different products ensured to be best suited for whatever budget requirement your business may have. Our quality container lashing equipment maximizes productivity, and simply make your job easier. Browse our inventory anytime to find the product best for you.
We are a container lashing plate supplier with convenient fully stocked warehouses in California, Florida, Michigan, and Texas, we stand ready to assist in supplying all your container rigging and securing needs. See what our intermodal trailer chassis securing parts can do for your business today.
Container Lashing Materials Lists
Our reliable container securing devices inventory offers both manual and semi-automatic twistlocks, along with various other types of products.
Semi-Auto Twistlock
Manual 3-Way Locking Twistlock
Chain Lashing Products
Rail Car Securing Parts
Automatic IBC
Manual IBC
Positioning Cone & Guide
Speak to Delta Mark today and easily get the important, high-quality container securing & container lashing equipment you need.