Semi-Automatic Shipping Container Twist Lock & Twist Lock Cone Supplier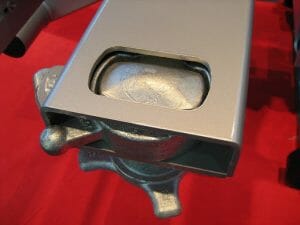 Delta Mark is an industry leading shipping container twist lock supplier, our products aim to help you improve your business in as many ways possible. Our semi-automatic twist locks for shipping containers are no exception to this. Delta Mark's shipping container stacking locks are extremely strong and secure, having the capacity and twist locking capabilities to hold up to 50 tons. We are a top shipping container door lock supplier you and your business can rely on.
Your shipping and cargo containers can rely on us as a semi-automatic twist lock supplier. But, our high-quality twist locks and shipping container stacking pins don't just benefit your containers and employees, they are a great benefit to the productivity of your business as well. Semi-automatic shipping container locking mechanisms prevent your employees from having to manually flip every container chassis twist lock. Our iso container twist locks save you plenty of time that could benefit your business.
We also offer top-quality manual shipping container twist locks for sale in our product inventory of manual, and semi automatic-twist locks for containers on rail cars, ships, and trucks. Contact us today, and our expert team will help you find the best heavy duty shipping container locks for your operations, and answer any types of questions you may have about container twist lock installation, and cargo door lock specifications.
Container Chassis Twistlock Inventory
To choose the right shipping container locking system see our twist lock specifications, and dimensions provided below.